Tuesday, October 31, 2023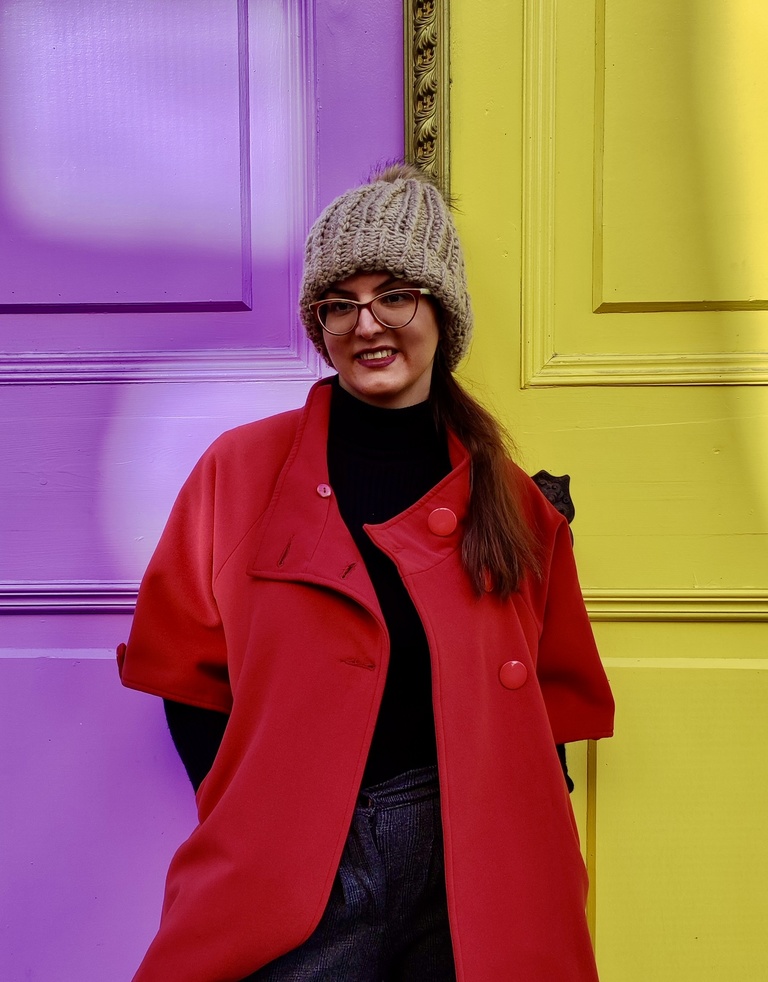 Farnaz Fatahi Moghadam entered the School of Planning and Public Affairs in the fall of 2023 and has already distinguished herself at the university and in the state. Along with her classmate Sepehr Yadollah, Fatahi Moghadam's poster won first place at the American Planning Association Iowa Chapter's annual conference in October, and this winter she will be featured on one of the downtown banners highlighting the work of UI graduate students.
Farnaz Fatahi Moghadam and her husband moved to Iowa City from Iran in 2022, so that he could pursue a PhD in Chemical Engineering. She, too, hoped to expand her skillset and build on her existing degrees in architecture and urban design--both from the University of Tehran. We talked to this emerging graduate student leader about her work.
What was the focus of your MA thesis in Urban Design from the University of Tehran?
I was interested in how urban places could increase democracy in a city, how design can encourage people to gather and talk about what they want from their government. I chose a square near the Parliament in Tehran that could be designed as a place where people could meet and share their ideas. As a city designer and future urban planner, I would like to have a city that gives its residents a safe place to voice their complaints about the situation in Iran. 
How is the planning program at Iowa different from your graduate program in Iran?
In Iran, urban design is somewhere between industrial design and architecture. Here, there is much more focus on policy. This has been new to me. I've been learning about land use law and zoning. I'm currently working on a project about the connection between urban form and a city's vulnerabilities
You've decided your emphasis will be on transportation. That seems like a jump!
I want to learn new things! I think transportation has a lot of options and can work with design really well, like the development of urban areas as we think about plazas and open spaces. It's also related to issues of access and democracy. 
How have you been involved with IISC?
Before officially entering the program, I helped the team working on the Liberty Square development project for Clinton. I was able to bring my skills in AutoCAD, Lumion, and Google SketchUp. This spring, I'll be doing similar work for a team that is creating a new parks and recreation plan for Bondurant. I really like working in teams—I did it a lot in Iran. The Liberty Square team was great because each of us had a specific role, and everyone did their best work. [Note: The Liberty Square Team won the highest student honors at the APA conference.]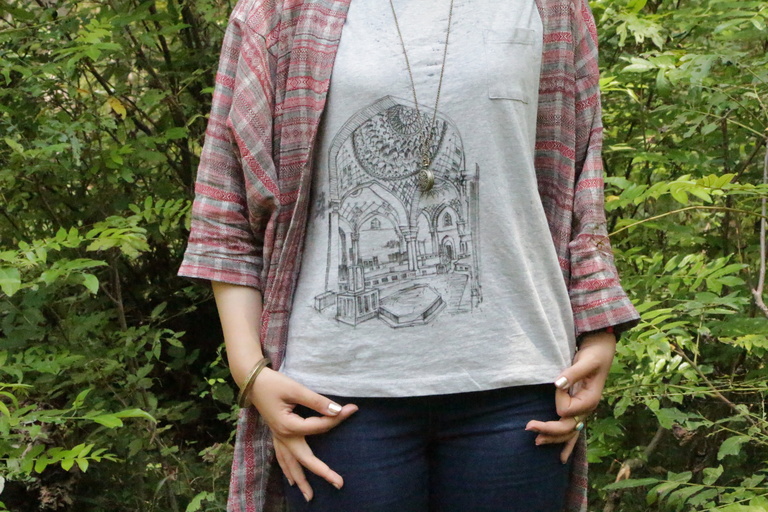 What's something you do outside of school?
I am passionate about drawing, and I used to teach sketching to architecture and urban design students in Iran. I started to free-hand sketch on T-shirts as gifts and even sold them, but I haven't had time for this since starting graduate school.