The Iowa Initiative for Sustainable Communities (IISC) brings University of Iowa students to communities across the state to collaborate with local leaders on real-world projects.
The program offers essential, energizing, and applicable learning experiences to graduate and upper-level undergraduate students, while simultaneously providing valuable services to communities. 
An IISC partnership includes multidisciplinary expertise focused on a specific geographic area, yielding deep and substantial outcomes.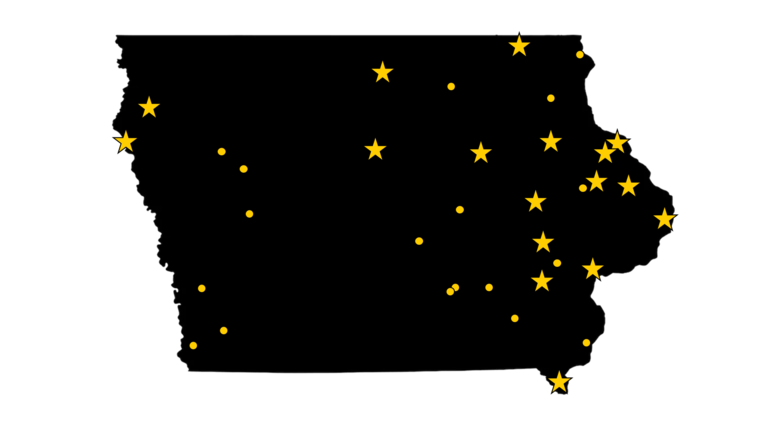 IISC creates mutually beneficial partnerships with communities across the state to advance shared goals. Full partnerships bring numerous multi-disciplinary teams of UI faculty and students into communities over the course of an academic year, collaborating on up to 15 projects. Communities also have the option of working with us on standalone projects.
Communities in Iowa have partnered with IISC on at least one project
Students work on IISC community engagement projects each year
Community-based projects completed since 2009
Number of projects IISC completes as part of a full partnership
Hours are contributed to each partnership by UI faculty & students
UI Departments have completed community-based projects through IISC
As a planner I want to make the communities that we live in and work in more livable and enjoyable, but a big aspect of that is also advancing social equity. This is what brought me to the program at Iowa. My capstone project is in the neighborhood and community I live in, which has been especially helpful in introducing me to a lot of the people who are driving change here. That community energy was not that visible to me before this, so it's very exciting to know all these different dreams and ideas are possible.  
The Community Empowerment Law Project (CELP) is staffed by law students working under faculty supervision. They advise entities working to advance social, economic, and racial justice in Iowa, while honing their legal skills in the real world. Collaboration with IISC and their community partners enables students to better understand the issues, culture, and strengths of rural and small town Iowa; to participate in interdisciplinary work with students from across the university; and to do meaningful work and have an impact beyond Johnson County.
With the expertise from our partnership, we have the opportunity to focus holistically on our community. One project we did with IISC focused on a neighborhood with a lot of diverse populations – Latino, African American, newly arrived immigrants. The housing in that area hasn't kept up with time. The Neighborhood Plan was a great opportunity for us to figure out how to raise and elevate the levels of housing and create energy and a sense of pride back in the area for the residents who live here.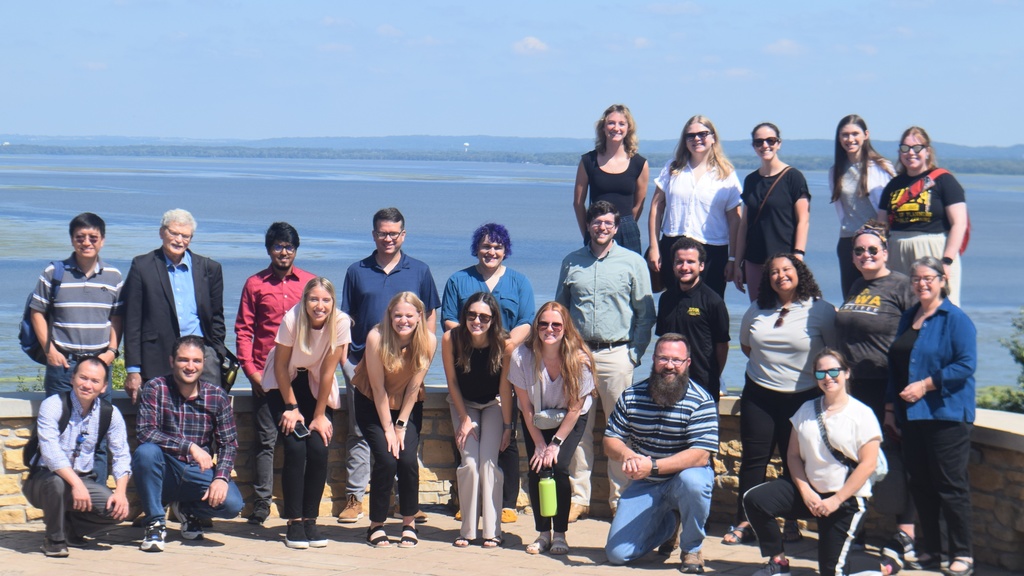 Depth & Breadth of Our Work Across Iowa
In the last decade, IISC has partnered with communities across Iowa—from Sioux City on the western border, to Decorah in the northeast, and Keokuk in the most southwestern tip. Our "full partnerships" have included larger cities, like Waterloo, and smaller ones, including amalgamations of rural towns, such as those in Jackson County. 
What do we offer?
Each year, we undertake full partnerships with one or two Iowa communities. We listen to our partners' needs and match these with the capacities of the university faculty and departments. Together, we co-develop up to 15 diverse projects that address complex problems which tap the assets of both the community and our students. Our goal is always to bring high-quality work to Iowa's communities, while providing learning opportunities for the next generation of community leaders.
For a list of past and potential projects by disciplinary area, visit the Project Types page.
Has IISC worked in your community yet? 
In addition to the full partnerships that IISC has completed with the Iowa communities listed to the left, we have also collaborated on stand alone projects with more than 50 additional communities. To learn more about our past work across the state, visit the Projects page of this website.

IISC is a member of the Educational Partnerships for Innovation in Communities-Network (EPIC-N). This global nonprofit and its members unite the human capital of universities with local governments and communities to improve the quality of life and social wealth for all involved. IISC, which is considered a leader in this work, was a founding designer of EPIC-N. Our director, Travis Kraus, currently serves on the organization's board.

Office of Community Engagement
IISC has a strong relationship with the University of Iowa Office of Community Engagement, which works to facilitate the development of mutually beneficial partnerships between faculty, staff, and students at the University of Iowa with community partners across the state, nation, and world.  
Engineering with IISC
See what Civil and Environmental Engineering students have to say about their experiences working with IISC community partners in their Senior Design class! 
Senior Design is a cornerstone of IISC partnerships.  Each year IISC staff identify and develop 10 to 15 unique, real-world challenges for these soon-to-be engineers. 
Watch the video on the right to learn more about the tremendous impact of these experiences for UI students.