Thursday, December 29, 2022
Caitlin Shanahan received her Master's in Urban and Regional Planning with a focus on Land Use and Environmental Planning in 2014. We checked in with Caitlin to learn about her current work and the ways in which participating in IISC has impacted her. 
Tell us about the work you're doing these days: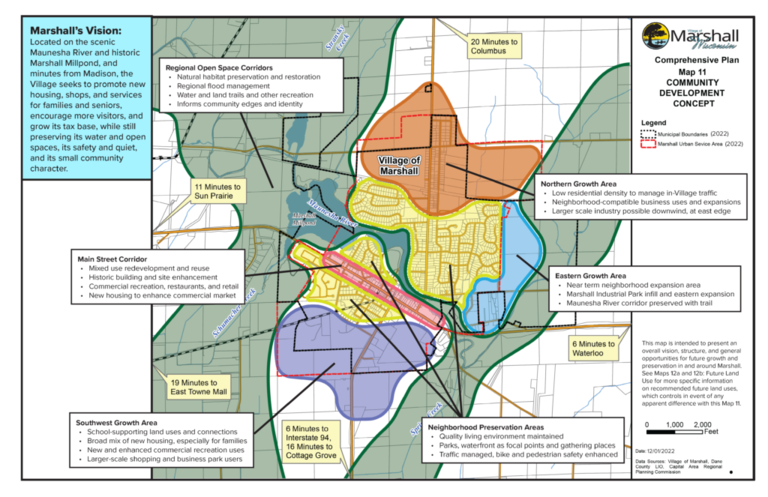 I have worked as a Community Planner at the Capital Area Regional Planning Commission for four years. Our focus is on Dane County (Wisconsin) and the Madison area, especially land use and water quality. Much like IISC, we work with communities and seek community-led projects. 
We are one of nine Regional Planning Commissions in the state. We provide planning assistance and coordination. Although we don't have any regulatory power, we set broad regional goals and provide structures that communities can adopt in order to reach those goals. We really try to support communities in work they are already doing and to support implementation. Some of the work we have going on right now includes a comprehensive plan for a village, a hazard readiness plan, a cemetery map, and evaluation of the sale of development rights for multiple land parcels.
What is part of your job you especially like?
I do a lot of our communications. This includes running a webinar series that's intended to ensure communities have good information and tools. We recently did a two-part series on the importance of comprehensive plans and tools available for implementing them. Other topics have included Economic Development Administration (EDA) funding opportunities and local climate targets.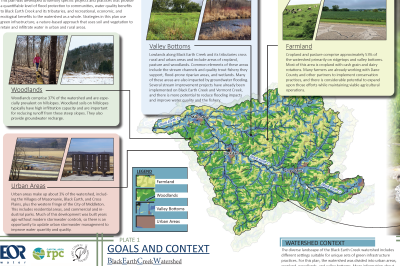 What got you into the field of planning?
My undergraduate degree was in biology and conservation. I spent some time working in a lab and realized that research wasn't the right path for me. In my last semester of college,I learned a friend told me about the presentation and urban planner had given in one of her classes. She thought it would appeal to me, and she was right! As someone who has always enjoyed the humanities, I really appreciated the broad mix of skills and areas that planning involved, including writing.
What project were you part of as an IISC student? What's memorable about it?
I was on a team that was focused on Muscatine's riverfront. The city had already done a lot of work to improve the former industrial area, but people weren't using it very actively. Our task was to find ways to make it an area that people would use regularly and to better integrate it with downtown.
The group collaboration was a great experience. Each of us had a succinct role based on our specializations and interests. One challenge was that our community leads were a citizen's group, and yet a lot of the information we needed was held by the city's planning department. We had to figure out how to communicate with both groups. 
How has the experience informed your work today?
That kind of communication between various sectors is central to my current work. I also still really find it fun to learn about specific zoning laws–something I first did with that project! I was attracted to Iowa for graduate school because of the hands-on approach that the IISC experience provided. I use so many of the practical skills I developed to this day.
Now that you've been working in planning for a few years, why do you think this work is important?
You can really tell when a community has a good plan and there's coordination and forethought as opposed to a free for all. You might not know that's what you're noticing, but it's there nonetheless. When I visit a community it's if there's cohesion. Good coordination between different entities–government, nonprofits, businesses, and residents–greatly affects quality of life. Planners do this work of connecting and having conversations that build relationships and communities. It's relatively invisible work, but it makes a huge difference.