Articles from April 2023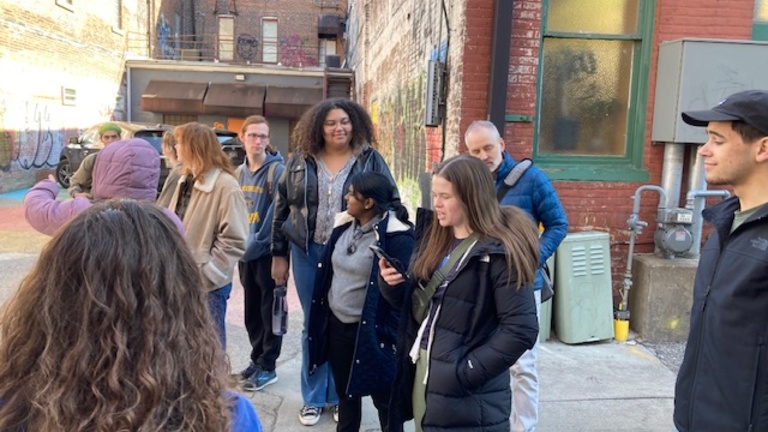 One of the most cross-disciplinary classes on campus is actually two classes that have opted to combine forces. Travis Kraus teaches Community Development through Creative Placemaking in the School of Planning and Public Affairs, while Loyce Arthur teaches Action! Engage! Art! Creative Placemaking for the Public Good in the Department of Theatre Arts. Undergrad and graduate students from those departments, as well as political science, dance, engineering, and public health meet to discuss creativity and equity in placemaking.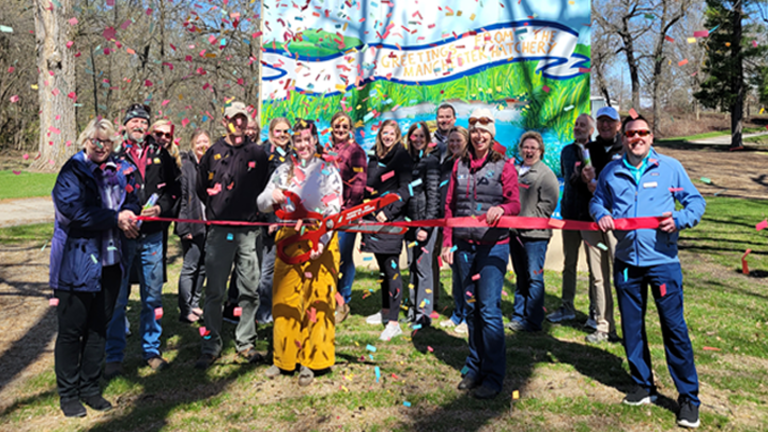 The mural was made possible by the Maquoketa River Watershed Management Authority. Through an Iowa DNR watershed planning grant, they enlisted the help of the University of Iowa's Initiative for Sustainable Communities program, which takes students out of the classroom and into communities to complete real-world projects.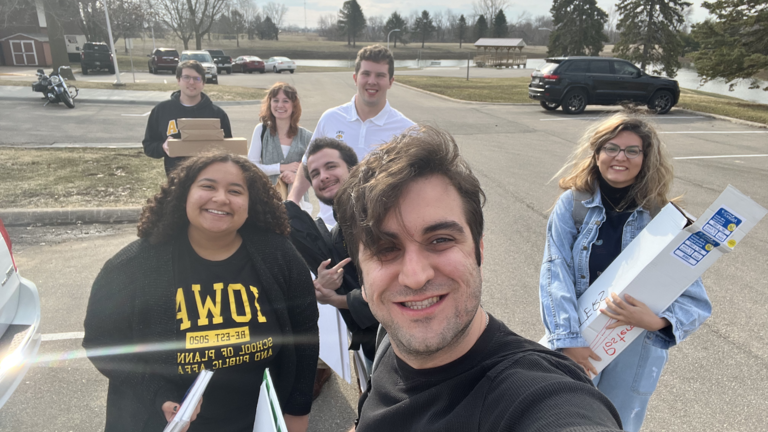 For their capstone project, graduate students in planning and sustainable development have spent the year conceiving a new life for an area at the western entrance of Clinton, IA. The group sought public input during design charrettes in order to come up with four concepts for the narrow land that was once the site of a railroad repair shop.