Articles from May 2023
On Thursday, May 4, the Iowa Initiative for Sustainable Communities (IISC) capped off its year-long partnership with the community of Clinton, Iowa. Seven student groups made presentations, followed by a ceremony that included awards, remarks, and a documentary film screening.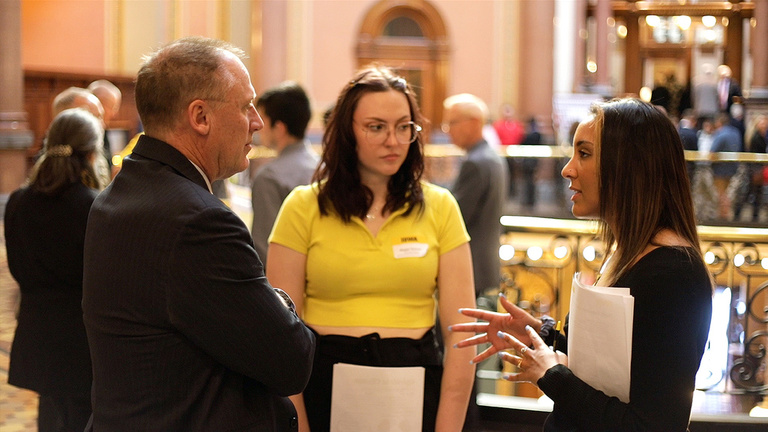 As Master of Public Affairs (MPA) students participating in the IISC program, Payton Colbert and Maggie Schnurr shared a student perspective. Both Colbert and Schnurr worked with the IISC partnership in Clinton. "I study policy and what makes it work and what makes it fail," Schnurr says. "I think that it's important to evaluate policy not just by standards of 'does it work' but by looking at 'who does it work for?'"